Scroll down or click here for additional tips to help streamline the process.
Heat-shrink Removal
The heat-shrink has an adhesive and can be tricky to remove. We recommend using a box cutter to cut a "cross" in the centre of the connector. You can then peel back from that point. On the LCD connector, before peeling, use the box cutter to cut a full circle around the connector about halfway along the LCD side of the connection.  When you peel back the heat-shrink, this will leave a neat section of heat-shrink on the LCD cable as shown in the photo below i.e. and avoids possible damage to the LCD cable.  There is no need to do this on the throttle side as the throttle is replaced in the process.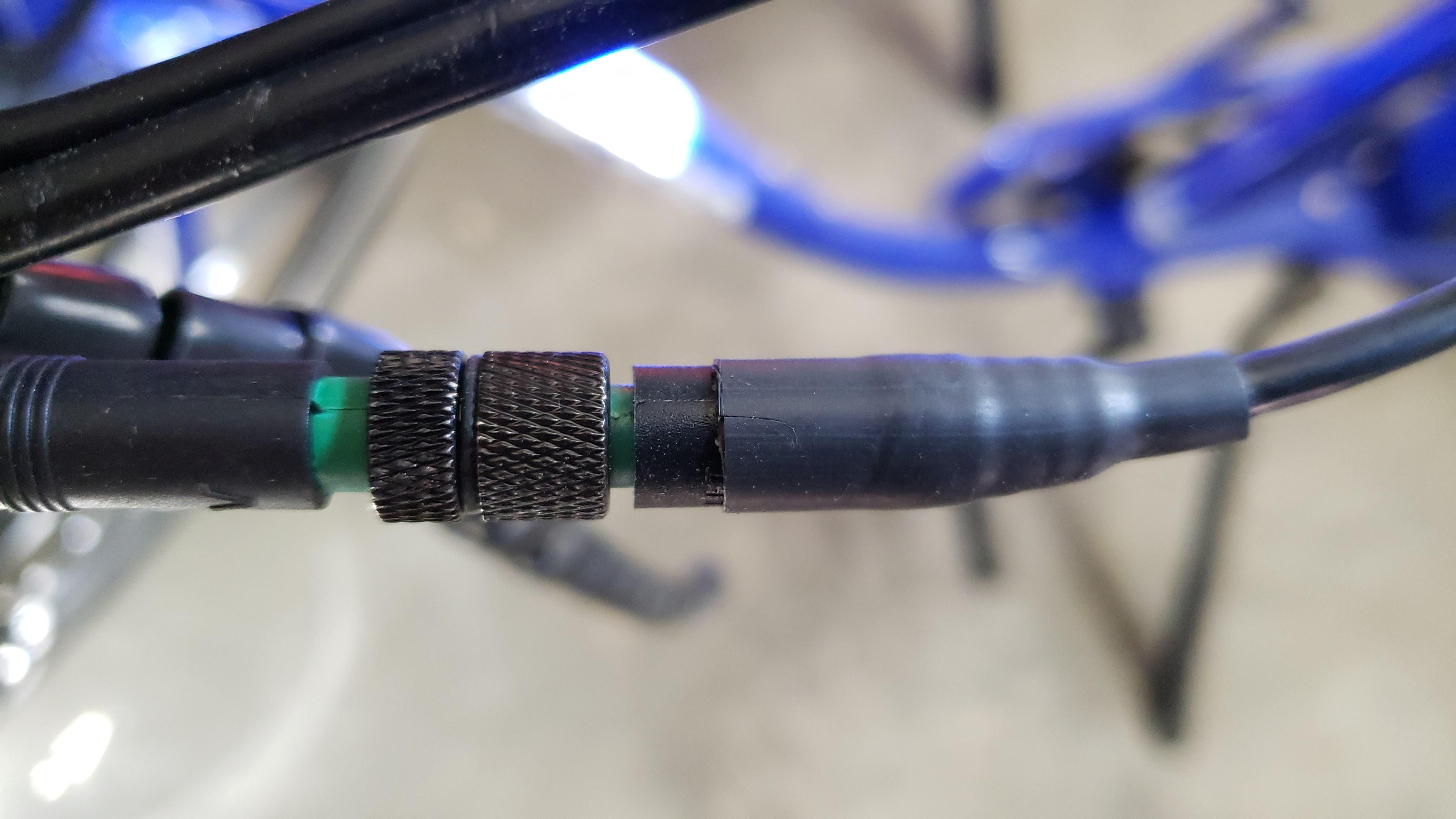 Grommets
Make sure you slide the rubber grommets on to the new cable at the correct point for each frame exit, before you spiral wrap and connect the cable. See the photo below.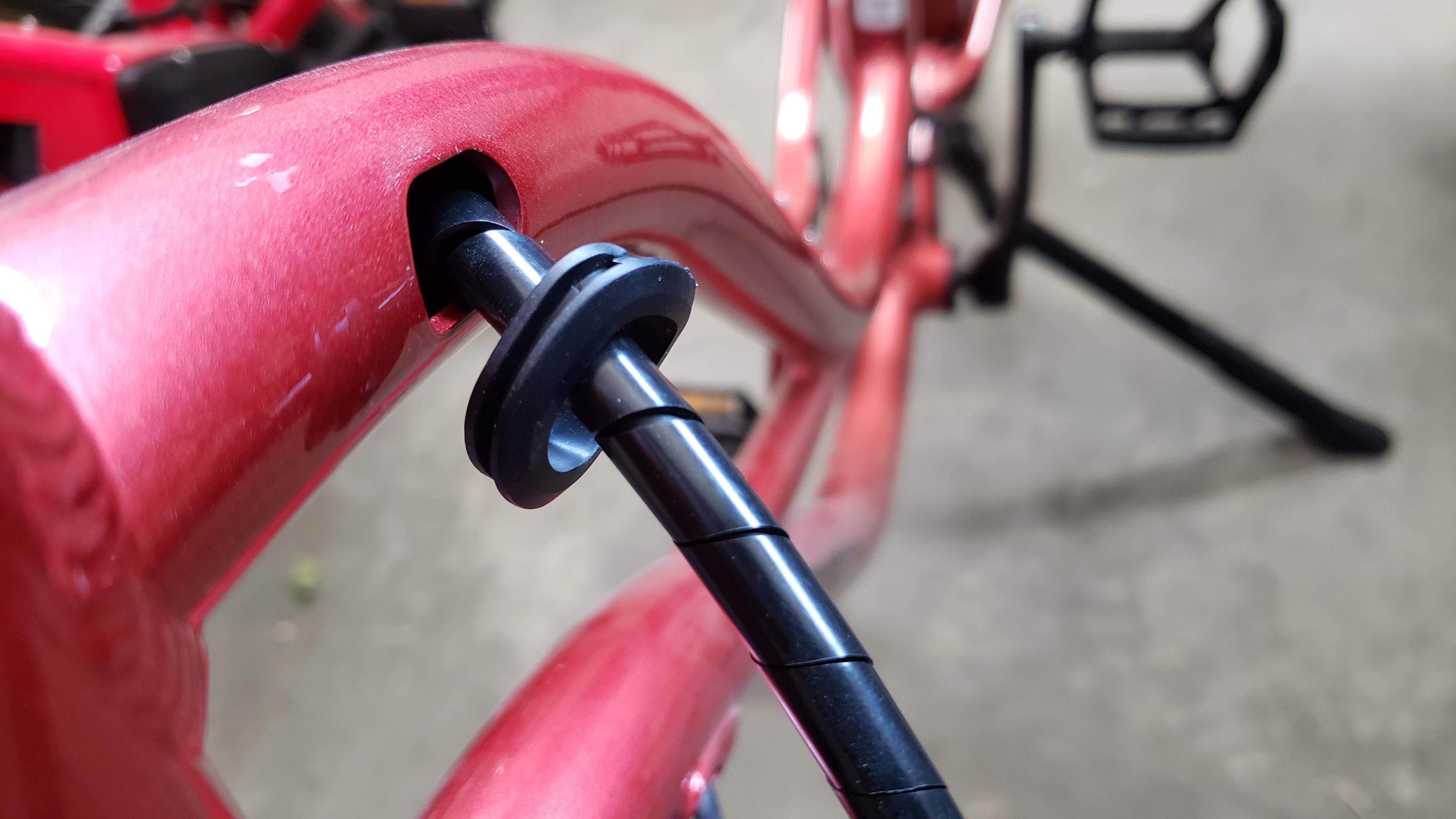 Spiral Wrap 
Make sure you follow the order shown in the Pedego video when wrapping the new cable i.e.  the short section on the right before the longer (overlapping) section on the left.  On each side, make sure you have enough slack with the combination of cables. After you have partially completed the right side, check again to make sure everything will line up by holding the cables with your hands to mimic the spiral wrap.